Home Care Contractors (HCC) has been operating in the Seattle area for more than a decade. We aim to be your go-to contractor for all of your home repair and remodeling needs, treating each of our projects with the integrity and respect it deserves. We focus on every detail as if your home were our own. In addition, we offer an industry-best two-year warranty on our services. Learn more about all of the services that we offer below!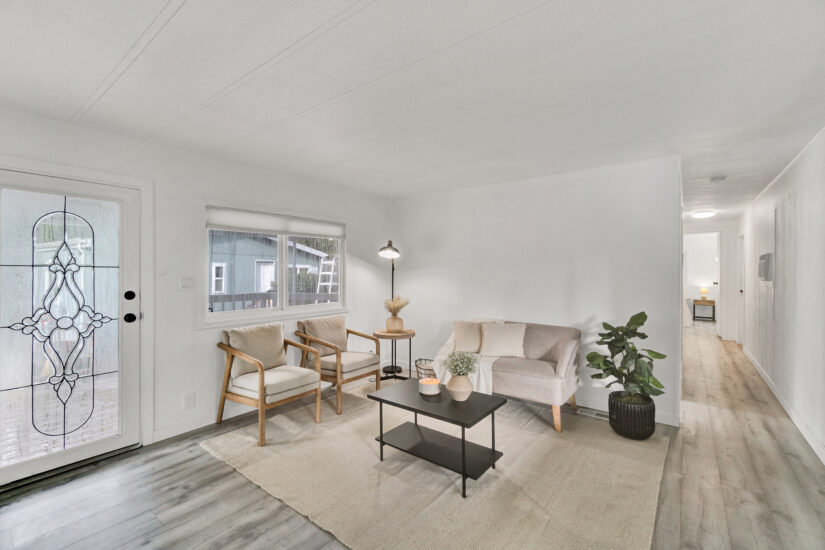 New Home Building
HCC builds your custom new construction home in the locations you want with the features you desire most in the Seattle, Washington area. With a design-build approach, you have the convenience of melding architectural elements using one unified team that works cohesively to turn your vision into a reality.
Home Additions
You can add more space and enhance the value of your home. HCC provides skilled remodeling contractors that use only the best materials to create your home addition. Whether you want an additional bedroom, bathroom, sunroom, or a second story, let us assist with full-scale home additions and give you our best estimate.
Contracting Services
Your home project needs a general contractor to coordinate and supervise new construction or remodeling projects. Our contracting services ensure you have an industry expert to handle it all and be with you every step of the way to achieve your perfect vision of home.
Roofing
HCC works hard to keep the roof over your head strong and sturdy to protect your family. Our comprehensive roofing services include roof inspection, rot repair, siding repair, gutter installation, gutter cleaning, and fungus damage repair. Contact us today to keep small problems from becoming big ones.
Plumbing
Home Care Contractors offers high-quality plumbing services at affordable prices. Whether you have a plumbing emergency and need immediate attention or want to install a new plumbing system as part of your home renovation, we ensure that our experienced plumbers can put your mind at ease.
Flooring
The flooring in your home adds to your overall interior design, enhancing the value and comfort of your home. HCC offers an array of flooring materials for installation and replacement, such as laminate or hardwood flooring. We also take on damaged flooring with our expert flooring repair services to restore your home's beauty.
Painting
Let Home Care Contractors give your home a fresh new look through our painting services. Whether you want to paint the interior or exterior, changing the color can make your home look like new.
Handyman Services
Sometimes, your home will need repairs. Other times, it could do with a little improvement. HCC has the handyman service you can trust to be there for you at the right time and complete the job properly. Each handyman that works with us is licensed under their own individual trades, assuring you of a quality job every time.
Electrical Services
HCC is your full-service electrical contractor for any new construction project or to upgrade old systems during renovations. We offer emergency electrical services and ways to upgrade your home's lighting and safety features to enhance its value for years to come.
Home Remodeling
Change your home's whole look with Home Care Contractors. Our home remodeling services can complete large-scale projects with quality materials while keeping it affordable. We listen to your needs to bring your dream home to reality.
Multiroom Remodeling
Remodel multiple rooms at once for a cohesive look that brings your entire home together. Whether you want to combine two rooms or divide other rooms in half, HCC considers all the architectural elements to create your ultimate aesthetic while upholding functionality.
Kitchen Remodeling
Your kitchen is the heart of your home, but when it's outdated, it makes it hard to bring the family together. Let HCC be the one to build your dream kitchen through our kitchen remodeling services. Create more storage and space through custom cabinets that help you declutter and beautify while leaving space for your appliances. We stick to a timeline, allowing you to get back to putting love into everything you make for your family as quickly as possible!
Bathroom Remodel
Expand your master bathroom into your ultimate retreat, or update your powder room with the latest features. With Home Care Contractors, we make your bathroom remodel a smooth and seamless process from start to finish with beautiful results you'll love for years to come.
Basement Remodeling
Don't let your basement space go to waste. HCC can help you with a basement remodel to increase the value of your home. Turn it into a home office, gym, entertainment room, or other room to enhance your relaxation and recreation with a look that reflects your style.
Working with HCC
At HCC, we are committed to providing top-level service and excellent building products and standards. This is why we are one of the go-to general contractors in Seattle. We stand behind our services and the work we complete with our warranty. For over a decade, we have continued to maintain 99% of five-star ratings online. Call us today to schedule a free estimate on your home project.