If you own a commercial building in a city like Seattle, WA, you should recognize that the roofing system will take a beating from the elements. Even commercial buildings with well-designed roofing systems made from the hardiest roofing materials require regular maintenance to ensure they retain their integrity.
Minor roof repairs and maintenance may be a project you can handle at your private residence, but a commercial roof requires the skilled hand of a professional commercial roofing contractor. HCC's commercial roofing services will ensure that your existing roof lasts for the duration of its life expectancy. Whether you need a roof replacement, roof repairs, or routine roof maintenance, HCC can address all of your roofing needs. 
Rainy Regions Need Water-Resistant Roof Systems
Seattle, WA is known for its torrential rains. The Emerald City sees about 39.4 inches of rain and rains 152 days (about five months) per year. In addition, solid water, like snow and ice, can severely reduce a commercial roof's longevity.
Routine maintenance, like gutter cleaning and clearing debris from your commercial roof's drainage ports, can protect your existing roof. Buying a new roof can be expensive, which is why paying for roofing services from a reputable roofing company is well worth the investment.
Don't let Seattle's inclement weather force you to repair or replace your roof before it's time. Call HCC for regular roofing maintenance today.
Types of Commercial Roofs and Services
HCC is a full-service commercial roofing contractor serving customers throughout greater Seattle, WA. Among the services we offer are:
Commercial Roofing Construction
We contract with construction companies for commercial roofing projects.
Commercial Roof Replacement
Whether you have older roofing ready for replacement or your roof was damaged or destroyed during a natural disaster, our contractors use the highest-quality materials and will expedite completion. 
Roofing Repairs
Protect your property and the contents of your building by expediting roof repairs. Our commercial roofing contractors will inspect your roof and repair any damage.
Commercial Roofing Maintenance
Our professional roofers can conduct routine inspections and maintenance on your property upon request. Our multi-point inspection and service will include a safety check to ensure that the roof doesn't present a dangerous situation to the occupants of your property or business. We will prepare a repair list and project estimate for any new damage we uncover.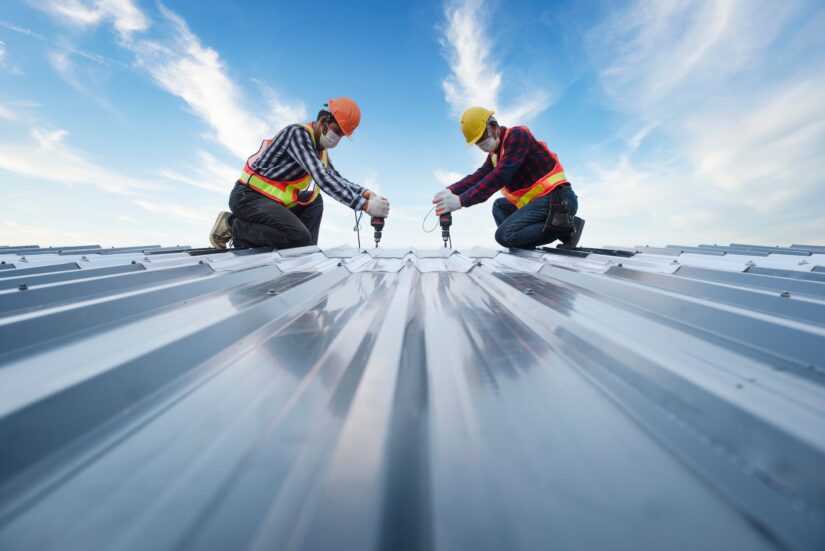 Roofing Inspections
If you're unsure about the durability of your roof or the quality of the workmanship, our roofing professionals can perform a multi-point inspection. As part of this service, we will report any damage or material defects in the construction of the roof.
Why You Shouldn't Neglect Commercial Roofing Maintenance
It may be tempting to ignore your roof when it seems to be holding up just fine, but roofs never fail at a convenient time. Even something as minor as a moderate leak can be a major inconvenience for your tenants or your business. Routine inspections and maintenance by a roofing contractor may save you a fortune down the road.
Frequently Asked Questions About Commercial Roofing
We recognize that installing or repairing a commercial roof is an important process and represent a significant investment. Here are some of the most frequently asked questions from our Seattle area customers as well as answers provided by our roofing professionals. To have your specific questions answered, contact HCC today.
How long does it take to install a commercial roof?
The answer to this question involves a number of factors. The type of commercial roof your structure has, the materials you want to use for your project (shingles, concrete, standing-seam metal), roof square footage, and more. We will do our absolute best to minimize the time of construction.
What should I look for in a roofing company?
We believe that HCC is the best roofing company in Seattle, WA and our reputation backs that up. If you are considering other roofing companies, check out their years in the business, testimonials from customers, and their licensing. Ask whether they have examples of projects they completed similar to yours.
Commercial and Industrial Roofing in Seattle
With dozens of large-scale commercial roofing products under our belts, we are Seattle's premier roofing contractors. Call today to schedule a free initial inspection.