Good plumbing makes your home more comfortable and safe to live in. Noticing a leak or a backed-up drain instantly causes panic. Nobody wants their home to become damaged, or face high water costs. Home Care Contractors is a locally owned full-service plumbing business in Seattle. Regardless of your plumbing needs, you can trust that when you need plumbing work Home Care Contractors is here for you. We provide affordable, high-quality plumbing services that can alleviate your worries.
What services do most plumbers offer?
In addition to offering regular plumbing maintenance in Seattle, Home Care Contractors offers 24/7 emergency services, such as repairing water or sewer line breaks, frozen pipes and backflow issues. We also replace and install new plumbing systems as part of renovation projects. An experienced plumber from our company can provide different options and designs that suit your needs. When you need a Seattle plumbing company that can respond to you right away, or want to schedule a consultation for a project in the near future, call us at 206-737-1261.
What kind of services are included in the plumbing?
Home Care Contractors offers many plumbing services in Seattle, from scheduled maintenance to plumbing emergencies.
Maintenance
You should schedule a once-a-year maintenance check with a Seattle plumbing company if you have older fixtures, and every two years for homes with updated plumbing. Home Care Contractors can maintain and even improve your plumbing system. Regular maintenance can detect major problems in your water or sewer line from developing.
Renovation
If you are planning a bathroom or kitchen renovation in Seattle, then you are likely also thinking about overhauling your plumbing system. Newer plumbing systems increase the value of your home or commercial property. Also, new plumbing systems do not require maintenance as often. Because they are more reliable, you can save on emergency plumbing services. Our Seattle plumbers have worked on many home renovations, and are happy to help you achieve your dreams.
Water Heater Repair
Your water heater should be generating enough hot water to maintain its temperature when you use the shower, dishwasher or wash your laundry. Water can eventually corrode your tank, which leads to microscopic cracks and water leaks. Electric water heaters can malfunction due to a blown fuse or tripped circuit breaker. Smelly water heaters may have a buildup of bacteria, but our plumbers can safely and effectively wash them away.
Sewer Repair
There are two water lines: the fresh water line and wastewater line, also called the sewer line. Freshwater is pulled in from the water line under pressure, so it can reach fixtures above the first floor. The fixture then releases wastewater through a drainage system. When you need drain cleaning and repair, call the Seattle plumbers at Home Care Contractors.
Burst Pipe Repair
Clogs anywhere in your pipes can increase water pressure, leading to a leaking pipe. A broken water seal can also be to blame. Your pipes have a threaded connector that is often coated in ​​Teflon pipe joint compound to stop leaks.
A slab leak is very serious and can cause high water bills, strong musty odors, low water pressure, warped floorboards, damp or wet carpets and, in extreme cases in Seattle, cause the house to shift or sink. If you hear water running under your floors even when your water fixtures are off, or notice a warm spot under your feet in the kitchen or bathroom, these could be signs of a slab leak. If the leak originates from your property's sewer line, your house will smell of sewage.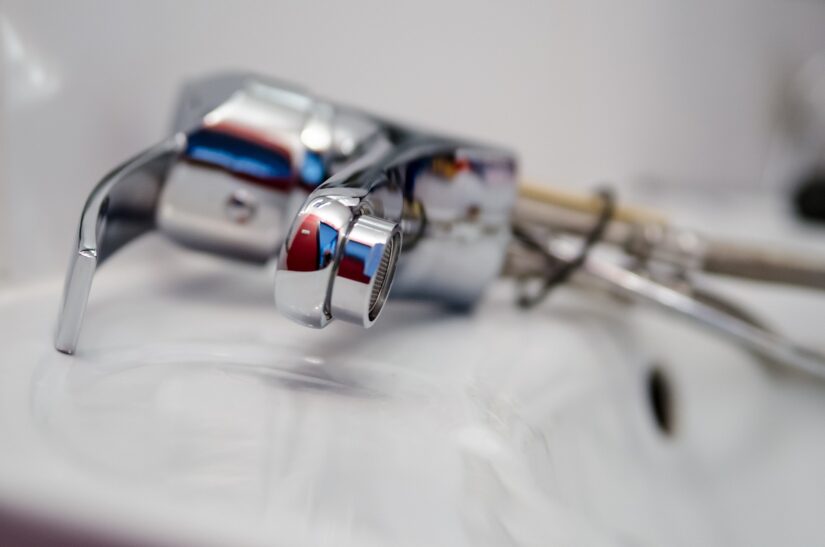 Emergency Services
Our residential and commercial emergency plumbing service will have you up and running in no time in Seattle. You can contact us at 206-984-8013 or aservices@homecarecontractors.com if you have any of the following plumbing problems:
Broken water pipes
Leaky water heater
Blocked sewer water lines
Overflowing toilet
Leaky pipes
Most plumbing companies offer the same emergency residential or commercial plumbing services, but what sets Home Care Contractors apart is our quality workmanship and a 12-month warranty on our labor. We are available 24 hours a day, seven days a week to respond to your Seattle commercial or residential plumbing repair emergencies, so reach out to us now. 
What should I do to protect my home while I am waiting for a plumber?
Home Care Contractors can address your plumbing issue in a timely manner, but many people wonder what they can do while a plumber is in transit to their Seattle property. You should shut off the water supply to the toilet, sink or whatever fixture is damaged. If you know where the main plumbing shut off valve is located, then you can stop a leak and stay calm while you wait for a plumber to arrive.
What is the most common plumbing problem?
Clogged drains are extremely common in Seattle homes. They are caused by debris collecting in the drain pipes and restricting flow. Our Seattle plumbing company can remove hair, toothpaste, food particles and grease using a snake that bores through clogs in the pipes to clean them out from the inside. We can also use cameras to inspect the line and check for buildups that could cause future plumbing emergencies.
What do you say when you call a plumber?
Here's some information our plumbing company will want when you call for services:
Your name and address in Seattle
If you think it is an emergency plumbing situation
What you have done to try to fix it yourself
If you will be available to explain the situation to the plumber when they arrive or if someone else will
It is okay if you do not know how to answer all of our questions. We ask only to help us think about solutions before one of our Seattle plumbers arrives. Regardless, we will conduct a thorough inspection. No matter your plumbing needs, call Home Care Contractors in Seattle at 206-737-1261 today.