When you need or simply want electrical services done in your home, you need to pick the right contractor. Any electrical services technician needs to know what specific code requirements need to be met in order to safely and legally work. Our Home Care Contractors are licensed and insured to protect you and guarantee the satisfaction of all of our customers.
Our technicians thoroughly plan with you every step of the process. Projects can be easily explained when our Home Care Contractors technicians draw diagrams for clients to help them visualize the work that will be done in the home.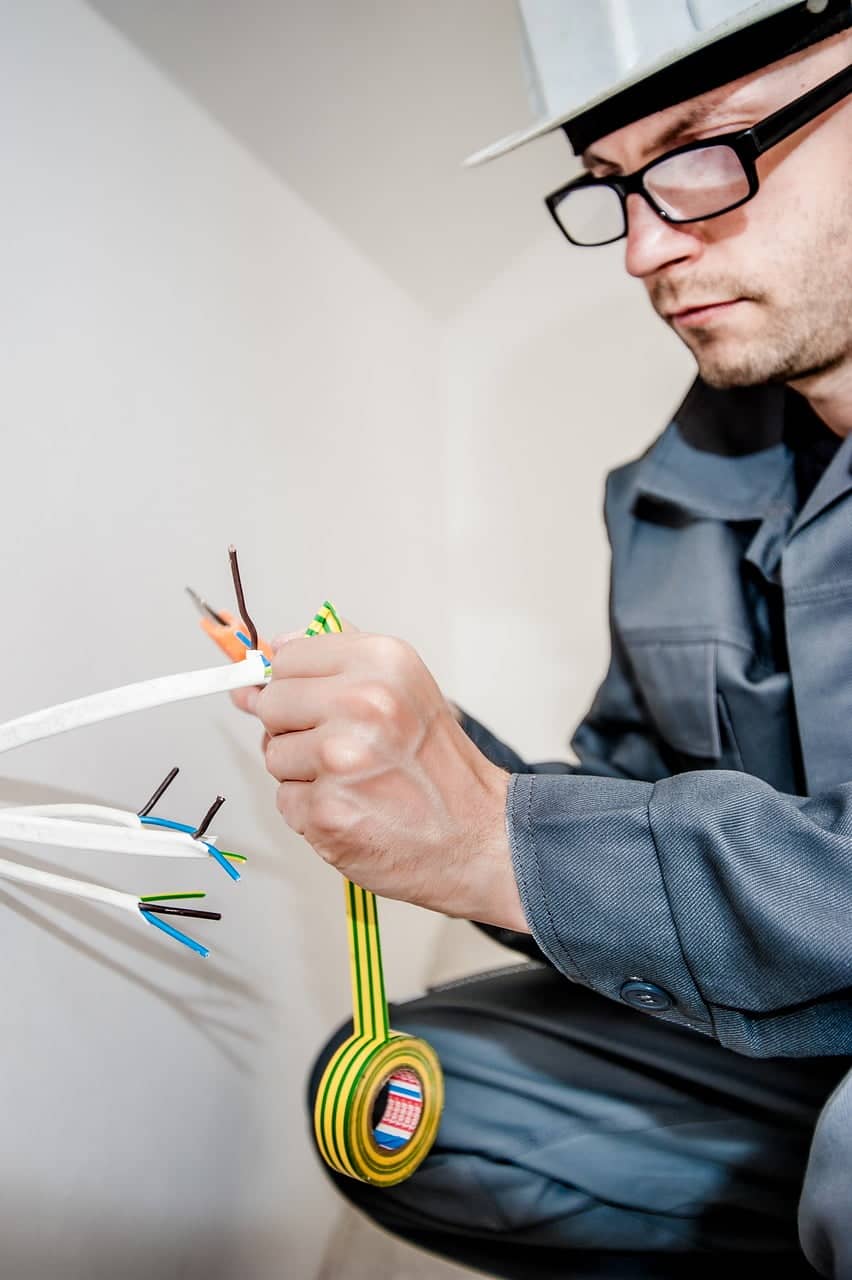 Electrical Fabrication
There are a number of items that you need in every home, such as light fixtures and control panels. These items can be made in a prefab shop rather than on your property, and they can save you time in the construction process. Weeks' worth of work can be reduced into a matter of days. Because a lot of work is done beforehand in the shop, our technicians from Home Care Contractors are spending less time out in the field.
Working in a pre-fab shop ensures a high quality of all the electrical components. When they are made in a shop rather than on-site, then they are in a controlled environment where there are consistent methods and production controls. Finally, the components can be tested before they are installed for quality assurance purposes. And with components being pre-fabricated, our staff spends less time in hazardous situations, such as on elevator platforms, improving the overall safety of the work.
Low Voltage Systems
Low voltage systems require 50 volts (V) of electricity or less, and the most common voltages are 48 V, 24 V, and 12 V. Low-voltage wiring is also known as low-voltage cabling or structured wiring. It is a separate wiring network from the standard electrical wiring and requires a certified technician who specializes in setting up low-voltage networks. From industrial buildings to residential homes, low-voltage wiring is used to power telephones, computer networks, Wi-Fi, and cable programming to use audio and video equipment. But in residential homes low-voltage systems are used to power:
Home security sensors
Doorbells
Garage door openers
Landscape lighting
Thermostats
Electrical Instrumentation
In order to run an assembly line or to complete any operation that requires high reliability, that is also easy to run, program, and diagnose problems for, you need electrical and instrumentation. These computers are rugged, compact, and do not require a lot of heavy maintenance, but do you need to be monitored by a trained technician. Electrical instrumentation runs a lot, from virtual reality robots to traffic lights to video games you and your kids play at home. Only a trained technician should conduct this process.
Residential Electrical Services
Home Care Contractors is a full-service company that is ready for any home electrical project you have.
Lighting
Residential lighting is one of the key parts of a residential electrician's job. You want your home to be well lit and to inspire a mood. Our technicians provide an array of residential lighting services including installing:
Ceiling fans
New light switches and outlets
Landscape and yard lighting
Indoor lighting controls and dimmers
Kitchen lighting
Indoor recessed lighting
Outdoor lighting
If you also want to hear about how to save energy with LED lighting solutions, you can speak to one of our technicians at Home Care Contractors who can advise you on what your best options are.
Home Remodeling and Construction
If you're looking to update an old wiring system or want an evaluation of your current system to assess whether or not you need to install new wiring, then you've come to the right place. Upgrading your electrical system to more energy-efficient lighting can save you lots of money on your electrical bills. We provide a number of services for homeowners who are looking to remodel their home, such as:
Underground wiring
Service panel upgrades
Circuit breaker replacement
Installing smoke and CO detectors
Providing home surge protection
Pool, hot tub, and spa wiring
Computer and Internet wiring
Code compliance
Emergency Residential Electrical Services
We are also available for emergency services 24 hours a day. Our on-call technicians are dispatched to your home as soon as you need them.