Electrical Contractors in Seattle
At Home Care Contractors, we specialize in the installation and maintenance of electrical systems in all types of buildings. We install electrical wiring systems, repair existing electrical wiring systems, install control boxes and outlets, changing panels, and can improve air conditioning systems.

Most people have the following goals in mind when hiring an electrician:

Reduce energy costs
Develop a design that is unique but also fits the space. From bedrooms to boardrooms, you want adequate lighting, plenty of electrical outlets, and the ability to control energy use in your space, such as using dimming lights.
Provide safe connections suitable for outdoor use.
Update an old building while preserving its historical integrity.
Whether you are building a new house or renovating an existing location, improving energy efficiency and safety is usually a priority.
Qualities to Look For When Hiring Your Next Contractor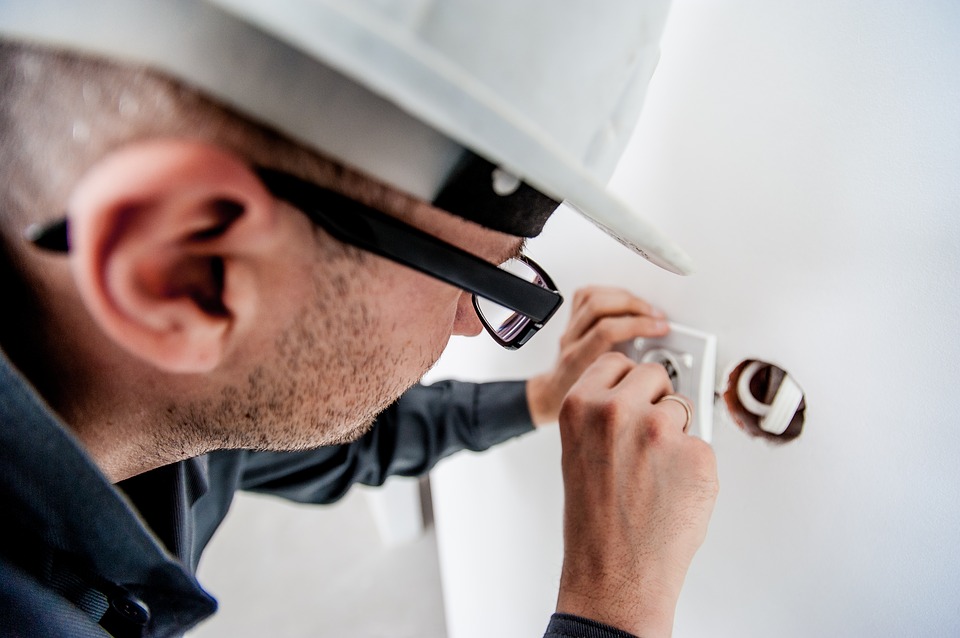 You want the job done right the first time. But what does "right" truly mean? If you've never hired a contractor before, then you may want to consider the following questions to ask anyone you interview. First of all, anyone you talk to should encourage you to shop around. We are happy to work with clients who know they deserve the best and are willing to find the right fit. We hope to be your primary contractor and work endlessly to guarantee our customers' satisfaction.

How many years have you been in business? This is a good question to ask. Our tradesmen have been in the industry for an average of 10 years.
What do your tradespeople specialize in? You don't want anyone stepping onto your property who is not qualified. If you turn on the news, you can hear stories of avoidable issues that result from hiring under-qualified and under-experienced contractors. Our tradesmen are masters in their respective fields (i.e. stone, electricity, etc.)
May I see your portfolio? We'd love to show you our past projects! We are proud of the designs and work we've done throughout the Seattle area. Our goal is to ensure that you end up with a result that you love living or working in.
What's your customer satisfaction rating? We encourage you to check with third-party sites such as Angie's List to find out what people are really saying about our company. At Home Care Contractors, we've worked on over 150 projects in the last year and have a 99 percent 5-star rating across all online rating platforms. If you call us to say you're unsatisfied with our work, then we will come right back and complete the work until you're happy with the final product.
What designs and options are available to me? You want to hire a contractor with a versatile portfolio that can bring any idea you have to life. We offer a variety of choices, from dimmers to ceiling fan fixtures, and both indoor and outdoor designs. Not sure what you want? We are happy to develop a design based on your needs, budget, and physical requirements. You will love the final product!
12-Month Warranty
One thing that sets us apart from other electrical contractors in Seattle is our 12-month warranty on services as a guarantee against defects from our workmanship. We stand by our work, and want to be the reliable contractors that you consider for your next renovation or new project. Customer service is our passion, so if you need us to send someone out to your location then feel free to call our Service Center at 425-366-7714.
Commercial
Commercial electricians install commercial generators, lighting systems for all types of businesses from retail to restaurants. Our service plans are compliant with local, state, and federal safety regulations.

We abide by all OSHA standards, such as Lock-Out/Tag-Out procedures. It is a preventative measure to keep energy from transferring to other parts of the building while being serviced, keeping you and our technicians safe.

Residential
Residential electricians in Seattle do a variety of improvements in your home to make it safer, such as servicing electrical panels, pool and landscaping lighting, tankless water heaters, air conditioning systems and provide surge protection. We can also repair or replace smoke alarms and fire detectors if they have electrical issues.

If you have any code violations, we can come to your property to assess and repair the issue.

Customer service is our priority. We are happy to explain to you any part of the process, the rationale for our suggested service work, and to outline for you in writing the costs.
When To Call An Electrician
Sometimes it's easy to know when you need a commercial or residential electrician – you want to update a look or renovate! But when it isn't a choice, it's probably because of one of these serious signs:
Lights that flicker or dim that are not supposed to dim. If these lights don't come on at all, and the walls around them are unusually warm, call immediately—this is an indication of a serious fire hazard.
No grounding wire in your outlets. This may be related to the issue explained above.
Hearing an electrical hum when using electronics that have been plugged in.
Any changes in your electricity bill that seems suspicious, or considerably different from the same time of year in past years.
If you live or own an older building that has not been updated in years.
Rewiring is essential to prevent heat from flowing into places in your home you don't want it to, such as through plumbing pipes and wooden frames. When wires aren't grounded, the electricity cannot move safely. Energy has to be transferred somewhere, and if that heat accumulates then it can result in a fire or electrical shock.

We also understand that bad weather and unexpected issue happen that can require emergency electrical care. When you call us at Home Care Contractors, we will have an electrician out to you quickly to assess and repair the issue.
Other Services